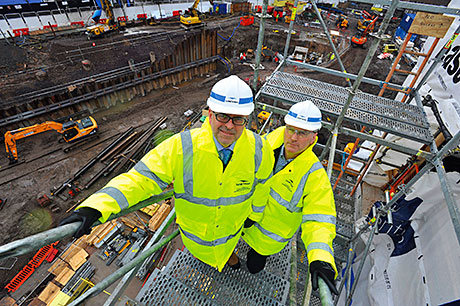 LEND LEASE is to restructure its Scottish business when executive general manager Gordon Anderson retires after 40 years with the business.
Anderson, who heads operations in Scotland and the North East of England, will leave at Christmas when he will be succeeded by Roy Allport, (46), the Scottish operations director.
"My decision to move on to the next chapter of my life follows internal discussions within Lend Lease as far back as three years ago, when a process and approximate date for my retirement was mutually agreed," said Anderson.
"This allowed me time to consider who best would succeed me in the business, and at what stage I would hand over to my successor the role of leading Lend Lease in Scotland."
In recent years Anderson guided the business to a string of major contract wins including the £89m University of Strathclyde technology and innovation centre in Glasgow, the £23m replacement Mearns Academy in the north-east and Northumbria NHS Trust's £70m emergency care hospital at Cramlington.
Image – Anderson (left) on site in Glasgow with successor Allport.