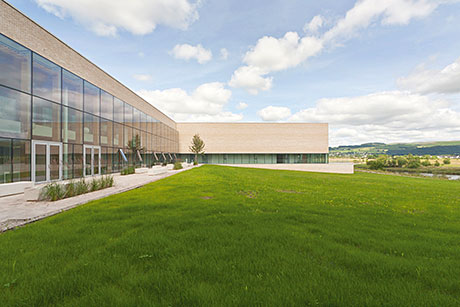 TWO schemes in Scotland are among the seven chosen to receive special awards from the Civic Trust.
From the 263 national and international entries 86 were chosen for awards with the 'special seven' acknowledged for demonstrating outstanding credentials in specific areas.
Special Award for Scotland went to Forth Valley College Stirling Campus designed by Reiach and Hall Architects while the
Special Award for community impact and engagement was scooped by The Vine Trust Barge in Edinburgh by Ingenium Archial. Judges said the barge project demonstrated how successful community engagement can help deliver the highest standards of design and meet the needs of local people.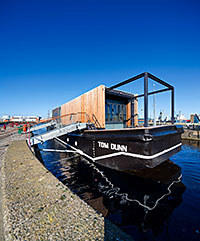 Reiach & Hall did the double by landing an award for the Alloa Campus at Forth Valley College while Page\Park was recognised for its work at the Scottish National Portrait Gallery. Anderson Bell Christie was commended for the Coll Community Centre and Bunkhouse.