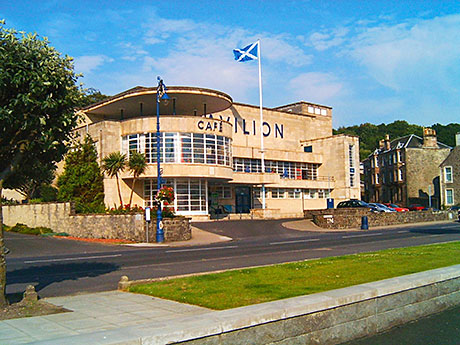 A local authority is moving closer to a start date for a scheme to revitalise an island landmark.
The A-listed Rothesay Pavilion is on an exposed seafront site on the Isle of Bute. Built in the 1930s, it is now in poor condition and is under-used. Officials believe upgrading the structure would give it the potential to create jobs, improve the town's environment and attract more visitors.
Following appraisal of a number of options for the building and community consultation held in 2010, a design scheme and business plan have been developed. The Heritage Lottery Fund has awarded development funding that will allow the council's project management consultants, The Prince's Regeneration Trust, to develop the proposed scheme in detail.
A council spokesman commented: "There is a great deal to do over the coming months, not least to put in place a social enterprise and to secure match funding for the essential repairs and refurbishment, before work can start on site in 2015. A steering group has been set up to feed in expert cultural advice, and to represent the interests of existing Pavilion user groups."
Together with the Townscape Heritage Initiative (THI) project, the Pavilion project forms the second of Argyll and Bute Council's CHORD projects, elements that are regarded as vital in the overall regeneration of the island.
Image – The scheme will revitalise Rothesay Pavilion which is now in a poor condition.