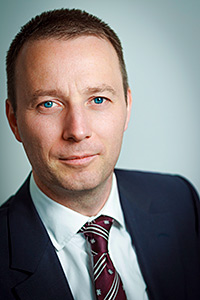 IT'S very simple; if you want to protect consumers from rising energy prices you must ensure more of our electricity and heat comes from renewable energy sources. This conclusion isn't one that the renewables industry has reached but that of two major investigations carried out by the regulator Ofgem and the independent Committee on Climate Change.
It has long been recognised that we need a mix of energy sources and renewables can and does play a major role in that mix. I don't think the public will support a policy that attacks an industry delivering thousands of jobs, investment worth billions and helps tackle climate change.
Any slowdown in development of renewable energy projects will mean much needed jobs and investment will disappear elsewhere. We have fantastic natural energy resources right on our doorstep with the potential to build a world class industry; why would we want to destroy that at this difficult time for the economy and when the evidence on climate change gets ever starker?
There are also a number of misleading inaccuracies and contradictions in the policy too:
• The Conservatives have called for greater local democracy in planning, but are now calling on central government to say where turbines should or should not be built
• It overlooks the fact that Scotland is part of a wider British energy system, with increasing connections to the rest of Europe
• Not once does the policy mention that the growth of wind power in Scotland being absolutely key to meeting the Conservative-led coalition's renewable energy targets for the UK
• The continued development of onshore wind that is paying for upgrades to the grid network necessary for technologies supported by the Scottish Conservatives such as marine energy and hydro
• The report talks about the cost of energy but nowhere does it mention the £3bn annual cost of cleaning up the legacy of our nuclear power stations – significantly greater than the annual cost of support to all renewables across the entire UK
The renewable energy industry has already been subject to one of the most detailed and lengthy parliamentary inquiries when the Economy, Energy and Tourism Committee, chaired by the Scottish Conservatives' very own Murdo Fraser, concluded that the 2020 renewable energy targets were 'achievable but only if a number of issues are addressed'.
Niall Stuart, Chief Executive of Scottish Renewables, responds to the new Scottish Conservatives Energy policy.