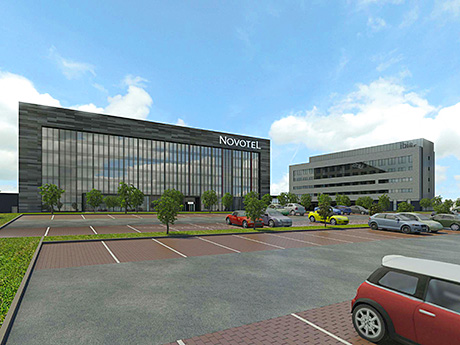 PLANS have been submitted for two airport hotels in Aberdeen.
The 140-bed Novotel and 112-bed Ibis will be built on the city's new business park if submissions by ABZ Development and operator Prestige Hotel Management get the green light.
They will be sited on Plot A at the £100m ABZ Business Park which is taking shape following completion of groundworks and a construction start on the first business premises. Investment in the two hotel properties is expected to be around £25m.
George Stevenson, director of ABZ Development, said: "Aberdeen has for many years suffered a serious shortfall in terms of the number of hotel rooms available, particularly in the airport vicinity."
The development is spread across 54 acres of commercial, industrial and hotel development land and helps tackle a shortfall of business space, particularly in the north of the city, at a time of increasing activity across the energy sector.
Its first occupier, subsea imaging technology specialist Bowtech Products, was confirmed last November. It is investing £3m in a new HQ, rationalising its operations to a single site from smaller plots in the surrounding area.
ABZ Development has already started construction of a £3m industrial office and warehouse facility for completion by May.
Investment in the site is expected to be in the region of £100m for the construction phase alone. Groundworks are nearing completion, with 1.2km of road networks laid along with power, gas, water and sewerage.