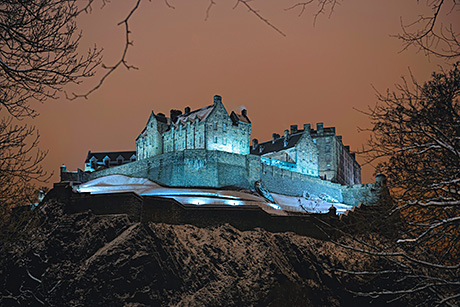 Edinburgh Castle, which uses enough energy to power 300 homes, is making fast progress in its bid to reduce carbon emissions.
Latest statistics reveal that the complex, which accounts for nearly a third of all Historic Scotland's energy consumption, reduced carbon footprint by 18% in 2011/12 against a target of 10%.
The reduction also represents big cost savings, with last year's bill of £291,000 down from £400,000 in the baseline year of 2008/9.
"This remarkable reduction has been achieved through a multi-faceted approach that involved upgrades to boilers, an improved building energy management system, enhanced lighting controls, and better insulation," said Ewan Hyslop, Historic Scotland's head of sustainability, research and technical education.