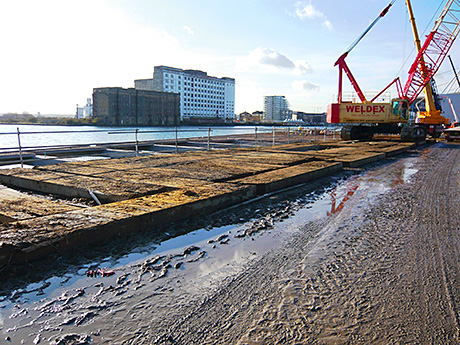 NEW import rules being introduced this year could force wood traders to find alternatives to an African species that has been used by the construction industry for decades.
John Roberts, managing director of ground protection firm Timbermat Ltd, one of the largest stockists of timber mats in the UK, said his company is already ensuring its imported wood meets the new EU Timber Regulations well ahead of the March deadline and can produce certificates of origin for all of its ground protection products to show they meet all regulations and legal requirements.
However, he warned that the African wood Ekki, used by contractors for outside construction and temporary roadways, could be under threat. Although it requires no preservative treatment and is benign to the environment, supplies could be hit. "Unfortunately due to the new EU timber regulations, companies may have to seek alternative materials to Ekki for their work,' said Roberts. 'Ekki will still be imported into the UK but in much smaller quantities and this is likely to impact on its price."
Roberts said his firm had anticipated the regulations and has been researching alternative woods with similar qualities to Ekki. "These are more sustainable species and are more widely available with no threat to the environment.'
From March, all companies placing timber products on the EU market must follow a due diligence system to minimise the risk of importing illegal timber into the EU. All traders will have to provide basic traceability information indicating from whom they buy their products and to whom they sell them and to keep those records for at least five years.
Failure to meet the regulations could lead to seizure of timber and timber products, immediate suspension of trading and fines proportionate to the damage resulting from the infringement.
Image – The wood is used widely for temporary roads.