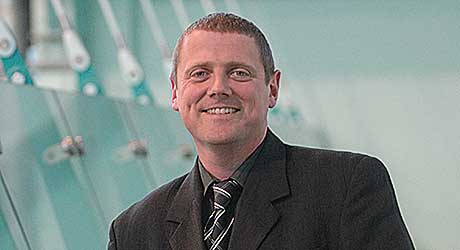 A consortium of researchers is to embark on a £3m research programme that will use a common class of flower to restore poisoned soils. At the same time, the technology will produce perfectly-sized and shaped nano sized platinum and arsenic nanoparticles for use in catalytic convertors, cancer treatments and other applications.
Called Cleaning Land for Wealth (CL4W), the programme is being led by WMG at the University of Warwick after a so-called 'sandpit' exercise organised by the Engineering and Physical Sciences Research Council (EPSRC). It allowed researchers from Warwick, Newcastle, Birmingham, Cranfield and Edinburgh universities to share technologies and skills to develop a multi-disciplinary research project that could help solve major environmental challenges.
The researchers pooled their knowledge of how to use plants and bacteria to soak up particular elements and chemicals and how to subsequently harvest, process and collect that material. They have now devised an approach through which they are confident that they can use common classes of flower and plants to remove poisonous chemicals such as arsenic and platinum from polluted land and water courses, potentially allowing that land to be reclaimed and reused.
However, as the exercise progressed the researchers found that jointly they had the knowledge to achieve much more than just cleaning up the land, as lead researcher Professor Kerry Kirwan from Warwick explained: "The processes we are developing will not only remove poisons such as arsenic and platinum from contaminated land and water courses, we are also confident that we can develop suitable biology and biorefining processes – or biofactories as we are calling them – that can tailor the shapes and sizes of the metallic nanoparticles they will make.
"This would give manufacturers of catalytic convertors, developers of cancer treatments and other applicable technologies exactly the right shape, size and functionality they need without subsequent refinement. We are also expecting to recover other high value materials such as fine chemicals, pharmaceuticals, anti-oxidants etc. from the crops during the same biorefining process."
EPSRC has awarded the research consortium £3m to develop the technology.
Elsewhere, a company has been granted a patent by the UK Intellectual Property Office for its method that segregates and removes Japanese knotweed rhizome from infested soils in just days.
The company, Environet, said its Xtract system is more reliable and has proved "extremely popular" with the construction industry and its professional advisors. It has the added advantage of being effective throughout the year where traditional herbicide treatments can only be used effectively in the growing season.
Nic Seal, managing director of Environet, said the Xtrac machine allows Japanese knotweed to be removed at 50% of the cost of alternative methods.
"By thoroughly eradicating and removing the Japanese knotweed rhizome from a development site, you protect your land investment and avoid the consequence of knotweed re-growing on a completed site.
"As we specialise solely in knotweed we've accumulated vast expertise. We understand the plant's physiology, which methods work and which do not. That's why we are called upon when deadlines need to be met."
Environet developed and trialled the remediation method as long ago as 2008. The company said it is particularly suited to development sites where rapid and complete eradication is necessary. The specially designed and built equipment is similar to a large sophisticated weeding machine and extracts all viable rhizome from the infested soils so they can be re-used on site. It reduces haulage and waste to landfill by 98% and does not require the use of any herbicides.
With a track record of zero re-growth, the company is backing its system with 20-year guarantees.